Looking for books about dragons? Leap out of this world and into the pages of one of these incredible fantasy books to read!
It simply isn't an adventure worth telling if there aren't any dragons. I couldn't resist quoting J.R.R Tolkein in my introduction. Dragons have long enchanted readers. Whether it's fearsome scaly dragons or small, friendly creatures. I love Smaug in the Hobbit. And it got me wondering what other books feature dragons. So I've compiled my top picks for books about dragons.
This post isn't meant to be an exhaustive list of every single fantasy book I've read. It's a guide to the absolute best fantasy books about dragons. This post does contain affiliate links. That said, I won't ever recommend a book I haven't read and loved myself. You can rest assured every book has passed my scrutiny.
This post is all about books about dragons
What are the best books about dragons?
1. The Hobbit by J.R.R Tolkein
A charming adventure story with cottagecore vibes
The Hobbit is an absolute classic. It's a fantasy standalone novel with a simple but engaging storyline. And a well paced plot.
The Hobbit follows Bilbo Baggins. He is A Hobbit who lives in The Shire. One day he meets Gandalf and goes on an adventure.
The Hobbit the most charming adventure story. Also, the imagery in the hobbit – particularly around food is lovely. I want to be able to eat seven meals a day much like a hobbit.
The Hobbit is such a cosy, comforting book. It's not as long and drawn out as Lord of the Rings. And it's a really light-hearted read.
Good reads rating: 4.28
2. Eragorn by Christopher Paolini
If you're looking for a YA adventure story with elves and dragons.
Eragorn has so much that I love about it – it has both elves, dragons and magic. And I honestly don't see this book hyped up enough online. The writing is fast-paced and easy to read. A great fantasy book for beginners.
It follows Eragorn. He discovers a dragon egg in the forest. And it unhatched to reveal a dragon. The first to unhatch in many years.
Please don't let the terrible movie adaptation put you off! It's an excellent YA Fantasy book – the plot is gripping. And I found the writing style very easy to read.
The series features a prominent character who is an elf. The elves felt very Tolkein-esque to me – strong, battle hardy. This book is very much a YA Fantasy and features many of the typical YA Fantasy tropes/cliché's – a poor orphan, ancient swords and a quest. Personally, I loved this. But if you're not normally a YA Fantasy fan you might not enjoy this.
Good reads rating: 3.92
3. Six Crimson Cranes by Elizabeth Lim
If you're looking for a fantasy with magic, curses and shape-shifting dragons.
It follows Shiori. She is the only princess in Kiata. Shiori lives in a land where magic is banned. And demons are locked away inside a mountain. But forbidden magic runs through her veins.
Shiori normally conceals it. But on the morning of her betrothal ceremony, she loses control. And she attracts the attention of her stepmother Raikama.
Raikama possesses dark magic. She banishes the young princess. And turns her brothers into cranes. Shiori must speak of it to no one. For with every word that escapes her lips, one of her brothers will die.
The worldbuilding in this book is exquisite. Especially when Shiori is in Iro. The images of snow-capped mountains and eating hot buns in the snow is beautiful.
Good Reads Rating: 4.31
4. The Tea Dragon Society by Kay O'Neill
A diverse graphic novel about dragons who grow leaves you can make tea from.
If you're looking for diverse LGBTQ+ YA graphic novels then you need to read some of Kay O'Neill's work. While the plot is very different to Heartstopper - they are still cosy, heartwarming reads.
The Tea Dragon Society is about dragons who grow leaves you can make tea from. But the tea is infused with memories.
We follow Greta a blacksmith apprentice. One day she finds a lost tea dragon in the marketplace. Greta learns about the dying art form of tea dragon care-taking from the kind tea shop owners.
This book is adorable, impossibly cute and heart-warming. The illustrations are absolutely beautiful and painfully adorable.
Not only is it a beautiful book with a lovely message. But it stars people of color, people with disabilities and LGBTQIA+ characters.
Good reads rating: 4.37
5. The Girl who drank the moon by Kelly Barnhill
If you're looking for a book about a kind witch who lives in the forest
This has a really magical story concept. And the world-building is super whimsical.
Every year the people of the Protectorate leave a baby as an offering to the witch who lives in the forest. They hope to keep her from terrorizing the town.
But the witch Xan is kind. She rescues the abandoned children. And delivers them to welcoming families on the other side of the forest.
Fyrian the dragon is absolutely adorable. He's small and cute. The humour really made me smile.
I listened to the audiobook which was incredible. The narrator did a really good job with the voices of the characters and really bought Fyrian, Glerk and Xan to life.
Good reads rating: 4.12
6. Fire with Fire by Destiny Soria
If you're looking for a book about dragon slayors and a sibling relationship.
I'm absolutely obsessed with this book and I love the sibling relationship in this story.
It follows Dani and Eden Riviera. They were both born to slay dragons. And they couldn't be more different. Dani wants a normal life and let's training take a backseat. While training is always Eden's priority. But they've always agreed on one thing -- with dragons its either kill or be killed.
That is until Dani meets a dragon. And forges a rare magical bond with him.
The characters are what made this book for me. Both of the sisters are really strong, badass female leads. But I also found it really refreshing to read about a sibling rivalry.
The side characters were also all pretty well developed. And I enjoyed the urban fantasy setting because it made it really easy read.
Good reads rating: 3.88
Those were my picks for the best books about dragons
Whether you're looking for ya fantasy or urban fantasy - I hope you found a book to read.
What books about dragons would you recommend? Let me know in the comments below.
This post was all about books about dragons
OTHER POSTS YOU MIGHT LIKE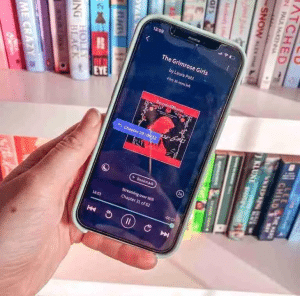 Escape Reality with These 32 Fall Fantasy Books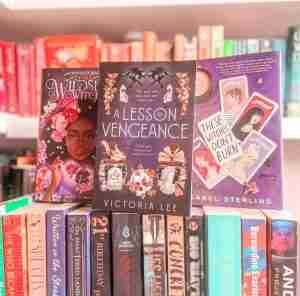 7 Bewitching Urban Fantasy Books About Witches you'll love