Looking for fantasy books with strong female leads? Here are 16 fantasy books with kick-ass female leads.
Kick-ass, badass women reclaiming thrones, fighting wars or battling misogyny. Who doesn't love a good fantasy book with books with strong female leads. But the definition of a strong female lead can vary massively depending on the individual. So I've decided to compile fantasy books with a range of strong female leads. Whether you're looking for female assassins, revenge plots or just someone trying to make the best of a situation – I've got you covered. Let's have a look at the best fantasy books with strong female leads.
This post isn't meant to be an exhaustive list of every single fantasy book I've read. It's a guide to the absolute best fantasy books with strong female leads. This post does contain affiliate links. That said, I won't ever recommend a book I haven't read and loved myself. You can rest assured every book has passed my scrutiny.
This post is all about fantasy books with strong female leads
What are the best fantasy books with strong female leads?
1. Legendborn by Tracy Deonn
A modern King Arthur retelling featuring a Black main character, magic and secret societies
Legendborn follows Bree Mathews. After the death of her mother, she wants to avoid family memories. So, she joins a residential program for gifted high school students.
But then she witnesses a magical attack on her first night. A flying demon feeding on human energy. A Mage tries to wipe her memory. But he fails. And instead Bree unlocks new memories of her mother's death.
Legendborn is a brilliant debut novel. It was a fast-paced story full of twists and turns. And it kept me absolutely hooked. In fact, I stayed up to about 2am finishing it.
The characters are well developed and there is plenty of character development. It's perfect if you love strong, badass heroines or brooding morally grey characters.
Tracy Deonn also included commentary on racism and slavery. They were woven perfectly into the storyline. If you like A Court of Thorns and Roses, then you should definitely read this book.
Good Reads Rating: 4.43
2. This Poison Heart by Kalynn Bayron
If you're looking for cottagecore sapphics, family secrets and magic
This Poison Heart follows Briseis. She has a magic gift where she can magic tiny seeds grow into rich blooms with a single touch.
Her aunt dies and wills her a dilapidated estate in rural New York. And it's there she must uncover her family's heritage and secrets.
Again, mythology was woven seamlessly into the plot of this book. It opens in an urban setting before the characters move to a small town.
And the cottagecore imagery is beautiful. I love the plant references. And I love how the magic system is woven into Briseis' love for plants.
It opens with several mysteries and they keep you intrigued until the end of the book. If you like sapphic romance or cottagecore then I highly recommend picking this up.
Good reads rating: 4.20
3. Malice by Heather Walter
If you're looking for a dystopian re-telling with an anti-villain protagonist
Malice is one of the best books I've read this year. I absolutely adored this book from start to finish. And if you're a fan of re-tellings, dystopian books or books with fae then you need to read this book!
Malice is a Maleficent retelling. The book is set in a Kingdom called Briar. Once upon a time, a wicked fairy cursed a line of princesses to die. Only true love's kiss can break the curse.
The book follows Alyce – the dark grace. She was left abandoned in Briar from a dark kingdom. The dark magic that runs in her veins abhors residents in Briar.
Except for Princess Aurora who accepts her. And she encourages Alyce to accept herself.
This book is almost a cross between Wicked and The Hunger Games. But with fae. The world building is darkly magical. And the residents of Briar reminded me of the residents of the Capitol. It critiques greed and consumerism quite a lot throughout the book. Alyce's character was also really well developed. And she gets a lot of growth throughout the novel.
Good reads rating: 4.06
4. Six Crimson Cranes by Elizabeth Lim
If you're looking for a fantasy with magic, curses and shape-shifting dragons.
It follows Shiori. She is the only princess in Kiata. Shiori lives in a land where magic is banned. And demons are locked away inside a mountain. But forbidden magic runs through her veins.
Shiori normally conceals it. But on the morning of her betrothal ceremony, she loses control. And she attracts the attention of her stepmother Raikama.
Raikama possesses dark magic. She banishes the young princess. And turns her brothers into cranes. Shiori must speak of it to no one. For with every word that escapes her lips, one of her brothers will die.
The worldbuilding in this book is exquisite. Especially when Shiori is in Iro. The images of snow-capped mountains and eating hot buns in the snow is beautiful.
Good Reads Rating: 4.31
5. Children of Blood and Bone by Tomi Adeyemi
If you're looking for magical world building, princesses and a quest
Children of Blood and Bone combines a fast-paced, action-packed plot with magical West Africa inspired world-building. The book opens in a world where magic has disappeared.
There used to be magic in Orïsha. Zélie remembers how powerful her reaper mother was. But one-night magic disappears and Zelie is left without hope.
She now has to bring back the magic with the help of a runaway princess. Orïsha is full of danger everywhere. But Zeéie's greatest danger is herself.
Children of Blook and Bone has much in common with A Court of Thorns and Roses – A strong female lead and a quest. I loved Zélie instantly and the world building is enchanting.
But Children of Blood and Bone also explores much darker themes such as racially charged violence. And that makes it a really powerful read.
Good reads rating: 4.10
6. The Gilded Ones by Namina Forna
If you're looking for a high fantasy novel about feminism
The Gilded Ones was one of my most highly anticipated books in 2021. And I'm really glad it lived up to my expectations.
It follows 16-year-old Deka. She lives in a village where all the girls undergo a blood ceremony. If their blood runs gold – they are impure.
Deka has lived in fear of this ceremony. And on the day – her blood runs gold. And Deka must face consequences worse than death.
But then a mysterious woman comes to her rescue. And offers her the chance to fight for the emperor in an army of girls just like her.
There is so much to love about this book. The found family trope works really well. There was so much diversity in the army of Alaki. The magic system was really intriguing and the world-building was excellent.
This book is not for everyone – it has a lot of violence. Please check the trigger warnings before reading.
Good reads ratings: 4.04
7. A Dark and Hollow Star by Ashley Shuttleworth
If you're a fan of Crescent City
If you're a fan of Crescent City you definitely need to read a Dark and Hollow Star. This is one of my top books in 2021! A Dark and Hollow Star is an urban fantasy, fae queer main characters and a wlw romance.
A series of gruesome murders threatens to expose the faerie world to humans. Four queer teens – Nausicaä, Arlo, Vehan, and Aurelian – each hold a piece of the truth. And they must track down the mysterious killer.
The characters are so well developed in this book . I personally love Arlo and Nausicaä. Nausicaä is a grumpy, chaotic and sarcastic lesbian. Arlo and Nausicaä have a perfect grumpy/sunshine slow-burn vibe.
Fae are included throughout so there are references to magic throughout. I loved how the magic system in this book was unique compared to other books with fae that I've read.
I listened to the audiobook version which you can find on audible. It features a full cast of narrators which made it really engrossing. The voices of Vehan and Nausicaä are so spot on!
Good reads rating: 3.83
8. An Ember in the Ashes by Sabaa Tahir
If you want to feel super emotional…
An Ember in the Ashes features an incredible slow burn enemies-to-lovers romance with an amazingly strong heroine.
An Ember in the Ashes opens with Laia. She has found an illegal sketchbook belonging to her brother. The empire comes and takes away her brother. So she must locate the resistance and go on a perilous mission to save him.
Laia is insanely likeable. She is strong, loving and compassionate. If you love a book with a strong female lead then you should definitely read this one. She's undeniably strong but in a different way to most ya heroines.
The opening makes you really emotionally invested. Laia goes to extraordinary lengths and becomes a slave in order to save her brother.
The book opens with a punch and it's fast-paced throughout. The dystopian elements are so well developed. Ancient Rome inspires stark, brutal world-building. The enemies are truly evil. The plot is really compelling. The book opens with a punch and it's fast-paced throughout. There is so much at stake that it leaves you on the edge of your seat.
The relationships are characters are so complex but also very well developed. This book will make you feel so many emotions. It made me so angry!
Good reads rating: 4.27
9. A Curse so Dark and Lonely by Brigid Kemmerer
If you're looking for a YA Fantasy enemies to lovers books with disability representation
If you're looking for books with bad-ass, disabled characters then you should read a curse so Dark and Lonely. It includes an adorable enemies-to-lovers romance with a badass main character and a cursed prince.
A Curse So Dark And Lonely is a retelling of Beauty and the Beast. Prince Rhen is the Heir of Emberfall.
Emberfall is under a curse and the kingdom is enchanted into an everlasting winter. Prince Rhen needs to make a girl fall in love with him to break the curse.
Harper has cerebral palsy. And she struggles to look after her dying mother. She tries to save a stranger and is pulled into the world of Emberfall.
A Curse so Dark and Lonely is an excellent retelling. It puts a modern spin on the original fairytale. Despite Harper's disability – she's not a character in need of sympathy. She's the perfect fantasy heroine – strong and with a good head on her shoulders. But also flawed enough to feel realistic.
This is the perfect slow burn romance. It takes Harper time to trust Prince Rhen. Rhen has enough inner conflicts to make him a fully developed character. And not just a love interest for Harper.
Good reads rating: 4.05
10. We set the dark on fire by Tehlor Kay Mejia
If you're looking for Latinx representation, dark academia vibes and a wlw romance
This book features one of the best wlw enemies to lovers romances that I've read!
We Set The Dark On Fire follows Daniela Vargas. She lives in a dystopian world where each man is entitled to 2 wives. A Primera and a Segunda. The Primera is intelligent, calm and analytical. The Segunda is the mother figure.
Outside the wall, the people go hungry. Dani started life outside of the wall. And she must use her wits to survive illegally in the capital. She is also married to one of the most powerful men in the kingdom.
The premise was intriguing. And the main character was instantly likeable. She also grows a lot through the book. But the romance is what makes this so perfect. Two badass women who are married to a Straight man but fall in love with each other.
The world-building is also excellent. And the book has such dark academia vibes. It opens in a prep school for girls. But it discusses so many important issues such as immigration politics and forced marriage.
We set the Dark on Fire features an intriguing dystopian premise and a likeable, strong-minded main character. This YA LGBTQ+ Dystopian book explores immigration politics, toxic masculinity and feminism.
Good reads rating: 3.76
11. Cinder by Marissa Meyer
If you're looking for a retelling with a sci-fi twist
The main character Cinder is an android. She had an accident when she was younger. And she now has a cyborg hand and ankle. But the world she lives in shuns androids.
There is also a deadly plague that is affecting the world (sound familiar…heh).
She meets and falls in love with the Prince. But she can't tell him that she's an android.
The pace was perfect and I couldn't put this one down. It opens straight away. And you gradually learn more about the world.
This is one of the most unique retellings I've ever read. If you're a fan of retellings like A Court of Thorns and Roses, The Cruel Prince or a Curse so Dark and Lonely – then you need to read this one. It's one of the best retellings I've read.
There were so many intriguing elements at the start that I kept reading to see what would happen. The world-building was really unique. I'm not normally a sci-fi fan. But the sci-fi and dystopian elements work so perfectly.
Good reads rating: 4.13
12. Throne of Glass by Sarah J Maas
If you're looking for a long series with fae, assassins and enemies-to-lovers romance.
Throne of Glass follows Celaena Sardothien who is imprisoned in a horrific prison called Endovier. She is an assassin. And one day she is summoned by the Prince to fight in a competition. The winner will become the king's personal assassin.
I love Celaena. Some reviews describe her as arrogant. But I find her confidence refreshing. It's really nice to read a female lead who knows how incredible she is.
The first book has an amazing love triangle with great enemies to lovers romance. But later in the series is the most perfect, slow burn enemies to lovers romance. I personally think Sarah J Maas is really good at writing a captivating slow burn 'hate at first sight' romance.
The other characters in the series are also amazing. I particularly love Nehemia as she's so intelligent.
It opens with a punch and hooks you in instantly. The concept of an assassin competition is excellent. Reading about the different rounds kept me hooked.
But there is also a long term plot that develops slowly throughout the course of the series. If you haven't read this series – I highly recommend it. There are 16 books in the series – so plenty to get stuck into it. And you can pick them up from Amazon – check it out here.
Good reads rating: 4.19
13. Lore by Alexandra Bracken
For fans of Percy Jackson and Greek Mythology
Greek Mythology meets The Hunger games. Lore features Greek mythology, an urban setting and a strong female lead.
Every seven years Greek Gods are hunted by descendants of ancient bloodlines. If the hunters succeed they seize their immortality. It follows Lore Perseus who has turned her back on this world. But as the next hunt dawns, two participants seek out her help.
The plot of Lore is quite complex but it's executed perfectly. Bracken did a great job of building the concept. I was intrigued and hooked from the first chapter.
It has a really great revenge storyline. So if you liked the revenge elements in Six of Crows then this is a great book to read.
Good Reads Rating: 3.84
14. Cinderella is Dead by Kalynn Bayron
If you're looking for a Sapphic Cinderella retelling with a dystopian twist
A Cinderella retelling with a sapphic romance. This is another twist on the classic story that features BIPOC characters and a wlw romance.
The premise is that teen girls are now required to appear at an annual ball where men select wives. But Sophia wants to marry her childhood best friend Erin. And isn't a fan of the whole parade in front of suitors thing.
She decides to flee and decided to take down the king once and for all.
The premise in this book is so unique. And I loved the dystopian twist on the classic Cinderella story. The romance is also adorable. It is a bit insta-lovey but it's developed so well that I was really engaged.
The plot really kept me hooked. And I really enjoyed the concept of women overthrowing a dystopian patriarchy. There is also much cottagey and woodland imagery. And I think this is something Kalynn Bayron writes exceptionally well. And it made me want to live in the forest.
If you're looking for LGBTQ+ books or fantasy romance books – then I highly recommend Cinderella is Dead
Good Reads Rating: 3.73
15. Bright and Pale by Jessica Rubinowski
If you're looking for a fantasy book with winter vibes
Bright and Pale is really underrated. It's a fantasy book that features a thieves guild, a mission and a beautiful winter setting.
It follows 17-year-old Valeria. As a child, she lived near this magical mountain. One day, it unleashed a big freeze that trapped her family. Valeria is one of few survivors.
So she flees and joins the thieves guild. And she does odd jobs to get by with her best friend Alik. Until he is brutally murdered.
Or so she thinks. A year later, he turns up alive. And she is forced to lead a group on a dangerous quest back to the mountain in exchange for Alik.
The world-building was truly enchanting. It's heavily inspired by Russian folklore. But the winter setting added another layer to it. The two gods concept was intriguing but also quite creepy. You also pick this up conveniently on Amazon –check it out here.
Good Reads Rating: 3.49
16. The Cruel Prince by Holly Black
If you're looking for a fantasy book with a strong female lead and lots of twists
The Folk of Air series is another series that got many people hooked on the fantasy genre. It has a captivating romance but many list it as their favourite bookish romance.
The Cruel Prince follows Jude who is a human. As a child, she gets kidnapped with her two sisters and is taken to live with the fae in the woods. She grows up wanting to be like the wicked fae she lives with.
This series is incredible and there is so much to love. Jude is an incredibly strong female lead and an absolute badass. The court intrigue is executed perfectly.
There are also only 3 books in the series. And none of them are too long. So it makes the series more manageable for beginners. If you've read ACOTAR ( A Court of Thorns and roses) and are looking for something to read next - this is the series I would recommend.
Good reads rating: 4.09
Those were my picks for fantasy books with strong female leads
There are so many incredible fantasy books with strong female leads And this guide really is just the tip of the iceberg.
Whether you were looking for a standalone, ya fantasy or a badass assassin – I hope you found a new book to pick up.
What are your favourite fantasy books?
This post was all about fantasy books with strong female leads
Other posts you might like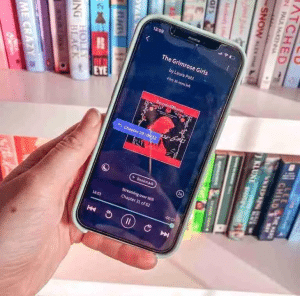 Escape Reality with These 32 Fall Fantasy Books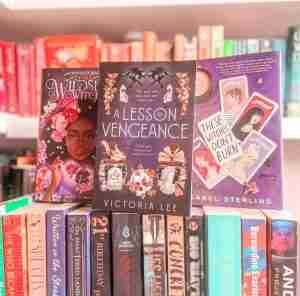 7 Bewitching Urban Fantasy Books About Witches you'll love